Your mailbox has certainly been invaded recently following the implementation of the new RGPD on May 25, 2018. If you maintain your site yourself, you have certainly looked into the issue and taken some corrective actions. What about Bloom? Is Bloom natively compatible with the DGMP? What actions do you need to take to make Bloom RGPD friendly? This is what we will see in this article.
Learn more about Bloom | Get Bloom (affiliate link)
A new box has appeared in the Bloom options
There were two Bloom updates in a row after the release of the DGMP, but none of them included the box so important to the DGMP that we will see below. In the meantime, a new box has appeared and it has its importance: this box allows you to store or not store the IP address of the person who entered his email or contact details.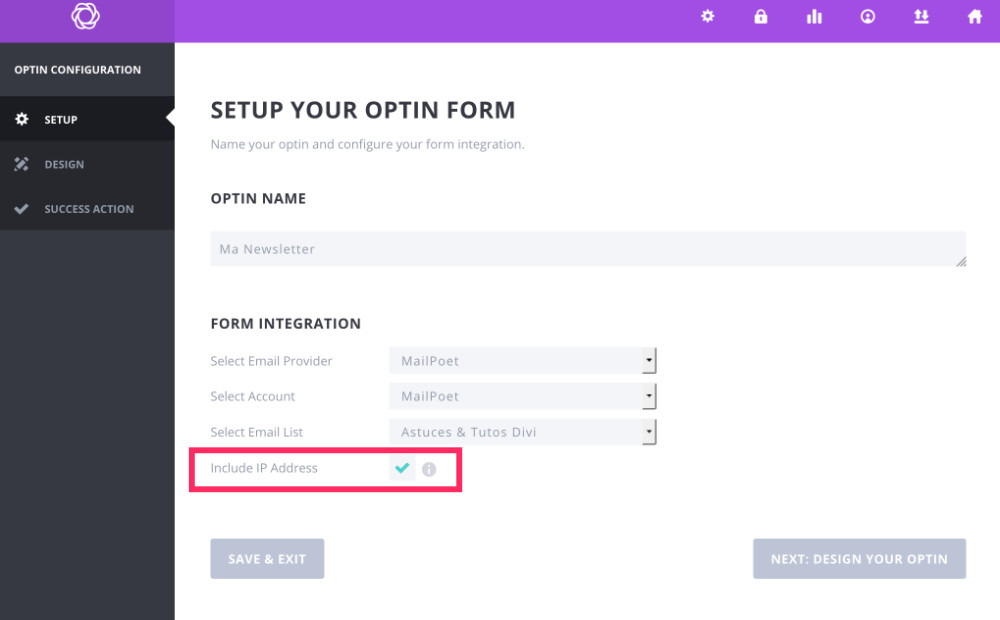 You are free to choose, but if you decide to collect IP addresses from your database, you will want to specify this in your Privacy Policy. The new version of Bloom therefore gives you the choice, whereas before the IP collection was by default.
No checkbox in Bloom, for the moment....
That's the most annoying part. Although Bloom is developed by a world-renowned company, I still can't understand why they haven't put in place the possibility of adding a checkbox that users should necessarily tick if they want to send the form. This small box is one of the the obligations of the DGMP... I guess it's only a matter of time and this option will soon be available in Bloom. I waited a few days before writing this article in the hope that an update of the plugin would bring it back to the DGMP standards. What can I do in the meantime to make Bloom RGPD friendly? You will need to find an explicit way to inform your users and give them easy access to your privacy policy.
How to inform visitors of your Privacy Policy?
Below, I will give you two possibilities to make Bloom RGPD friendly knowing that the first solution is not really to standards and that it can be a transitional solution before finding a better one.
Option 1 - Add a link to the Privacy Policy directly in Bloom
Since Bloom offers visitors to enter at least its email address and more if refined (name + first name + IP), this means that you are collecting personal data and that you must be in compliance with the RGPD. If you have not yet updated your opt-in forms, you can edit them and add a link to your Privacy Policy. Then go to the Bloom > Optin Forms tab and edit all your forms to add a sentence in the "Optin Message" or "Footer" field such as :
En vous abonnant à cette newsletter vous prenez connaissance et acceptez notre Politique de Confidentialité.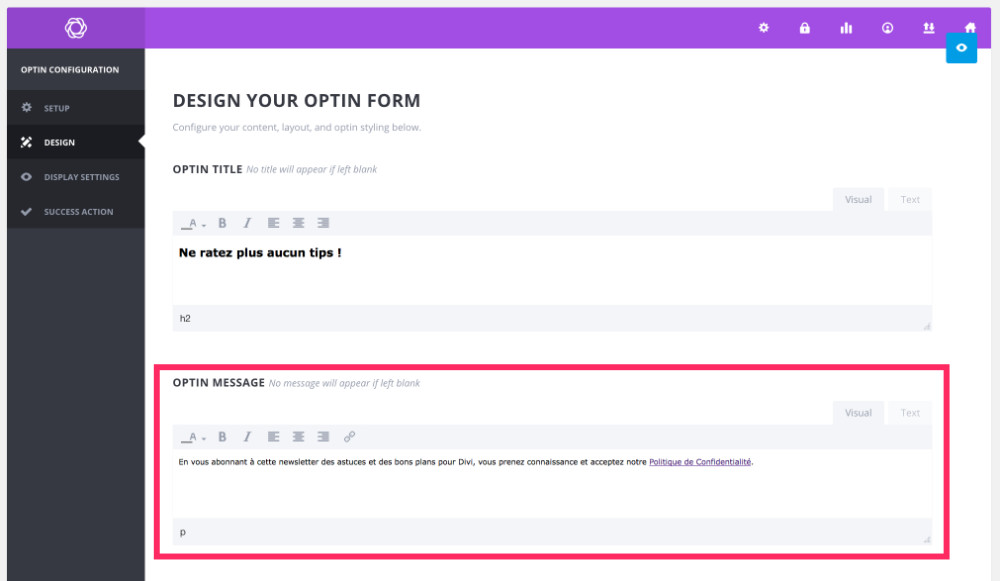 Don't forget to add the attribute "nofollow" on the link of your Privacy Policy to avoid wasting too much time on indexing robots and giving too much importance to a page that is not worth it 😉
Option 2 - Add a box to accept the Privacy Policy in Bloom
If the DGMP is followed to the letter, it would appear that the above solution is not entirely appropriate given that the user must really CHECK to agree. However, Bloom's fields do not allow this. You will then need to use a third-party plugin that allows this feature such as the Bloom GDPR Overlay Plugin. This plugin will allow you to add a layer on the Bloom form to provide a link to your Privacy Policy and a checkbox to accept these conditions. This way, your form will be compliant with the DGMP or almost....
Bloom RGPD... or almost???
Indeed, this is not all that is required to be fully compliant with the DGMP. There is one last small step that is not really transparent: Bloom will share your users' data with the Google API if you have enabled Google Fonts for Bloom.

As such, it is not serious, but you should report it in your Privacy Policy if you have chosen to use Google Fonts because their use works through Google's API, which can collect your users' personal data. Alternatively, you can disable this feature by going to Bloom > Bloom Setting (gearwheel icon at the top of the module).
Also to be read: how to make Divi RGPD contact forms user-friendly?
In conclusion....
Did you think to update Bloom to comply with the DGMP? Feel free to add your comments on the subject....