We'll learn everything together!
Say goodbye to the hair grubbing and to the impending migraines... Divi tips will help you!
Tips
Good plans and discoveries for your site using the Divi theme.
Tips
The tricks are small details that will make the difference... That's for sure!
of exchanges
The comments are there for that! Let's talk passionately...
Tutorials
You will surpass yourself with the tutorials step by step to Divi tips.
of resources
page layouts and child themes for your Divi theme.
of design
Design that will inspire you for your future projects...
In this blog, we will only talk about DIVI!
In every small detail... Here are the latest articles: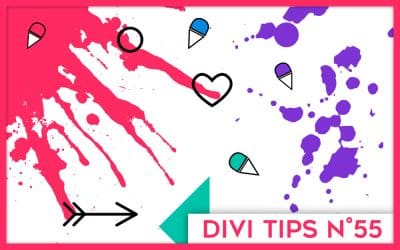 How to harmonize the colors of its WooCommerce online store under Divi? Change the color of the buttons, the color of the messages as well as the color of the promo badge... This quick tutorial will help you in less time than it takes to say it!
Newsletter
Join our community: no spam, nothing but happiness!




Some links in this blog are affiliate links. This means that if you buy items that I have recommended (and tested), the brand will pay me a commission, it won't increase the price of your shopping cart. So you contribute to the support of the blog tips Divi and this allows me to continue to offer new content for free. To be very clear:
Important: Elegant Themes and Divi are registered trademarks of Elegant themes, Inc. This site is independent and is not sponsored by Elegant themes.