Here you will find everything for Divi!
Are you new to Divi?
Perfect, I advise you to navigate this way. The color code is the PURPLE, it will allow you to find your way quickly! In this section, you will find the basics to get started with Divi: how to get Divi, how to install this theme, how the Divi Builder works etc... Sometimes, wasting a little time with the basics can save us a lot of time afterwards, think about it!
Divi Presets is a feature available in the Divi Builder. Few users are familiar with it, yet it can help improve your productivity when creating your sites. Find out how it works!

Do you want to customize Divi?
The Divi theme is already highly customizable from the options available in the administration or even in the visual builder. However, you may need more or even want to stand out from what is already being done... So you've come to the right place! The "Personalize Divi" section will give you some tips (tutorials) to do extraordinary things with this theme. The color code is the FUCHSIA, you will not get lost....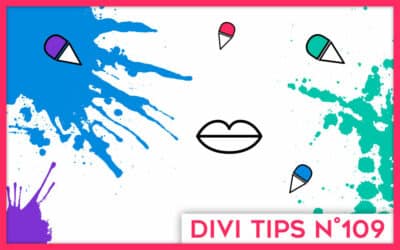 Customize the search results page of your Divi site in 5 minutes! Also learn how to exclude certain publications from the results and how to enable Google Analytics Site Search.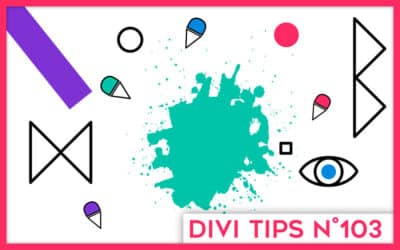 This article explains how to get a simple zoom effect when hovering over images with text and a clickable link. No need for an extension, Divi makes it easy!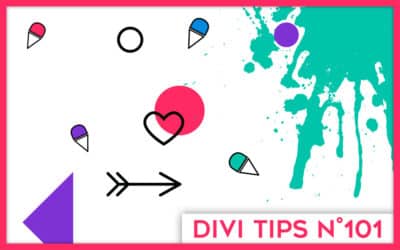 In this complete step-by-step tutorial, I show you 3 ways to import custom fonts into Divi. I also show you how to fix bugs 😉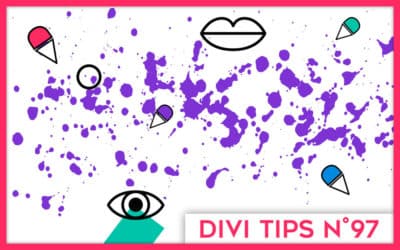 This new tutorial explains you how to add icons in the Divi menu, only with some CSS (without plugin)!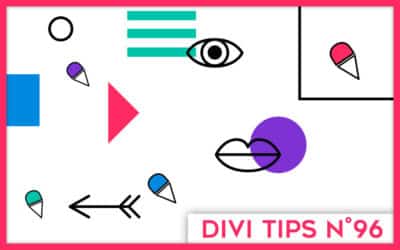 There are many places where you can add custom code in Divi! This theme makes it easy for us to do just that. You will see in this article all possible places to add code.
Why does Divi display cropped images? This is often the case for the thumbnails of the Blog and Portfolio modules... Without forgetting the Divi Gallery... In these 3 modules the images are trimmed, cropped, cropped ! Here's how to fix this...

Do you want to add features to Divi?
The "Plugins for Divi" section will highlight extensions that match the Divi theme. You probably already know some of them, but I'm sure you could discover some fantastic ones! There is nothing like a good plugin to add features to your WordPress site. The color code is BLUE....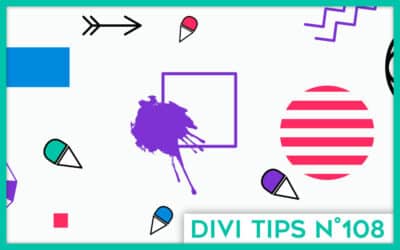 If you're looking for a way to scroll through the products of your WooCommerce store in an elegant carousel, the "Product Carousel" extension can help you. It is simple and quick to use, the result is up to your expectations.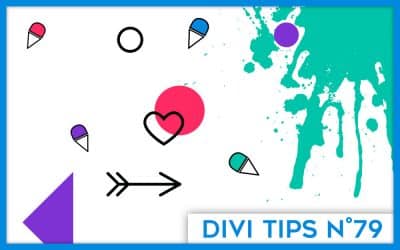 Free plugins for Divi are quite rare, but "Popups for Divi" is very effective and easy to use. This plugin converts any Divi section into a pop-up window. I'll explain how to use it.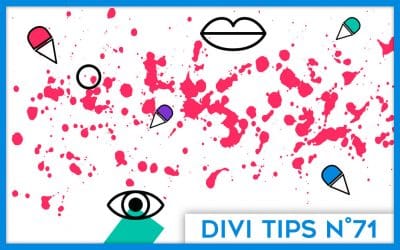 It is not difficult to customize Bloom's popup. I propose 5 original ideas to you to modify the design of your optin popups!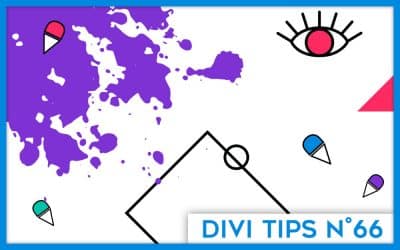 Adding a table of contents - also called a summary - at the beginning of your blog posts can be a "real plus", both in terms of optimizing your blog's SEO and improving your readers' user experience (UX). Post a....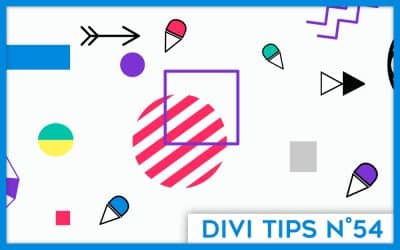 You are looking for ways to remove the grey line under the menu, make your phone number clickable in the top menu, change the hamburger icon or even the color of the "back up" button... Don't waste any more time coding and install Divi Switch ! A multifunctional plugin in-dis-pen-sa-ble!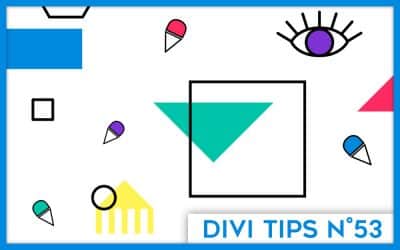 I tested Divi French for you, a plugin that translates Divi's backoffice into "decent French" in just one click! I finally discovered things I didn't understand before, when Divi was "mistranslated"!

Need some inspiration?
In the "Resources for Divi" section, you will find various articles: some will give you inspiration by showing what it is concretely possible to do with Divi, others will show you the way to get free layouts or child themes... and more! You will easily find yourself thanks to the colour code of this section: GREEN.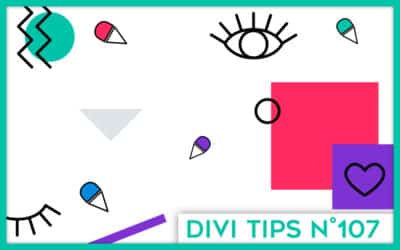 When you make changes within a publication, it is possible to encounter a registration problem. When you exit the Visual Builder, your changes are not taken into account. Here is the solution!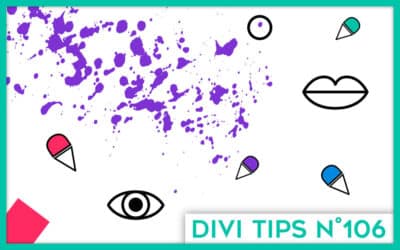 Create an Instagram link page (landing page) with Divi simply. No need to use external services like Linktree.
If you plan to buy the Divi license soon, you should wait until Black Friday & Cyber Monday this Friday, November 29th! This is the ideal time to invest and buy products that you have been coveting for a long time.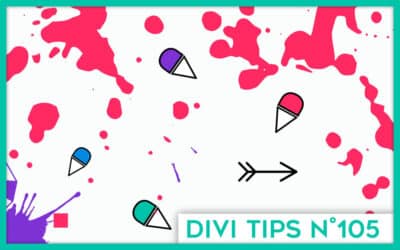 Do you need a Hello Bar to highlight your online promotions? Don't panic, this step-by-step + video tutorial explains how to create a notification bar simply with Divi, without using any additional extensions!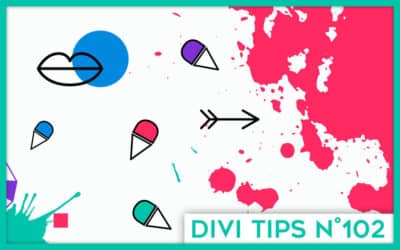 This step-by-step tutorial shows you how to create a new custom field in your Divi Articles to add highlighted YouTube videos. You can do this easily with the Theme Builder and ACF.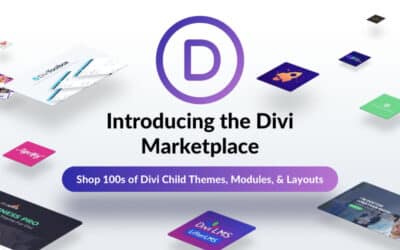 It's official, the official market place for Divi products is already accessible: discover the Divi Marketplace!