Here you will find everything for Divi!
Are you new to Divi?
Perfect, I advise you to navigate this way. The color code is the PURPLE, it will allow you to find your way quickly! In this section, you will find the basics to get started with Divi: how to get Divi, how to install this theme, how the Divi Builder works etc... Sometimes, wasting a little time with the basics can save us a lot of time afterwards, think about it!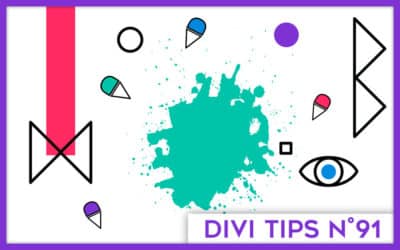 Are you using all the features offered by the Divi Visual Builder? Some of them are little known and yet so effective! Discover now the 8 Divi options that will save you a lot of time! A great user experience in perspective!

Do you want to customize Divi?
The Divi theme is already highly customizable from the options available in the administration or even in the visual builder. However, you may need more or even want to stand out from what is already being done... So you've come to the right place! The "Personalize Divi" section will give you some tips (tutorials) to do extraordinary things with this theme. The color code is the FUCHSIA, you will not get lost....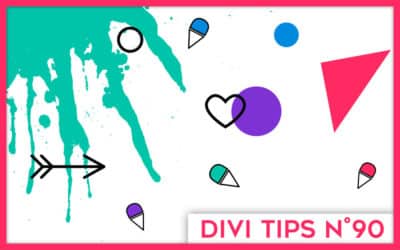 Many users are asking the question: how can Divi's Responsive Design be optimized? Many options are available natively in Divi to enhance the design on your various screens. But sometimes you will also have to modify the Media Queries. Find out how in this complete guide!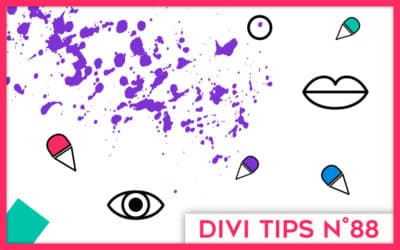 When I tell you we can do anything with Divi! No need to code or install many plugins... You just have to know where to look: the options are there! In this article, I'll show you how to create a back-to-top button in just a few clicks!
Thanks to this tutorial accessible to all, you will be able to combine 2 very trendy effects. You will be able to add a parallax effect on an image with a gradient overlay.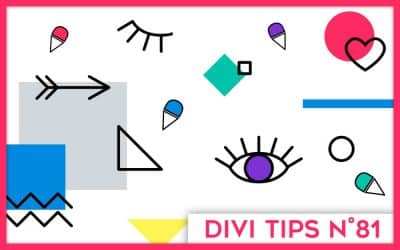 It's such a shame that parallax sections don't work on a Divi site in a mobile version! Parallax" or "background fixed" designs are so much fun... I have THE solution and it is so simple that even beginners can implement it on their site in only 2 clicks!
Find out how to add the mention "updated on" in your Divi articles. This allows you to tell your readers when the article was updated and to remain competitive.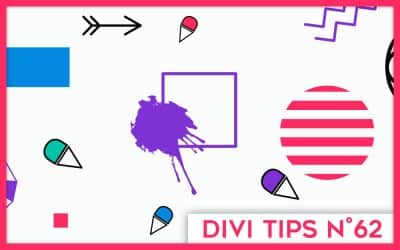 This tutorial will allow you to create a menu in the middle of your page, and to fix it at the top of the screen when you scroll the page!

Do you want to add features to Divi?
The "Plugins for Divi" section will highlight extensions that match the Divi theme. You probably already know some of them, but I'm sure you could discover some fantastic ones! There is nothing like a good plugin to add features to your WordPress site. The color code is BLUE....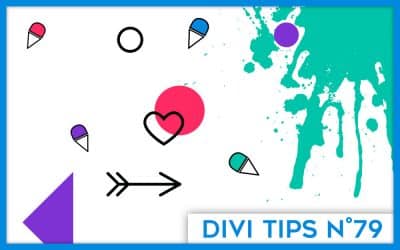 Free plugins for Divi are quite rare, but "Popups for Divi" is very effective and easy to use. This plugin converts any Divi section into a pop-up window. I'll explain how to use it.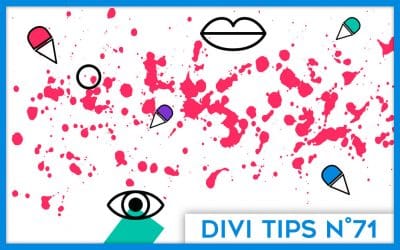 It is not difficult to customize Bloom's popup. I propose 5 original ideas to you to modify the design of your optin popups!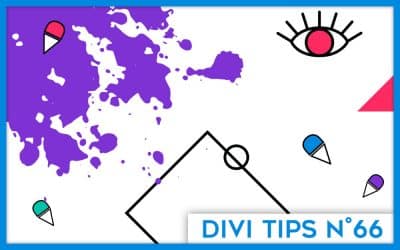 Adding a table of contents - also called a summary - at the beginning of your blog posts can be a "real plus", both in terms of optimizing your blog's SEO and improving your readers' user experience (UX). Post a....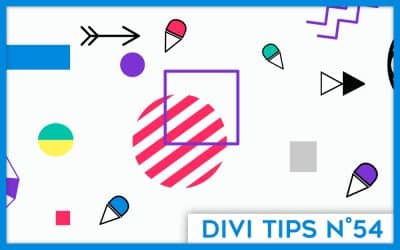 You are looking for ways to remove the grey line under the menu, make your phone number clickable in the top menu, change the hamburger icon or even the color of the "back up" button... Don't waste any more time coding and install Divi Switch ! A multifunctional plugin in-dis-pen-sa-ble!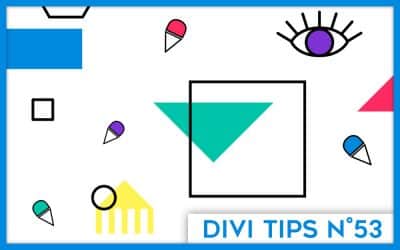 I tested Divi French for you, a plugin that translates Divi's backoffice into "decent French" in just one click! I finally discovered things I didn't understand before, when Divi was "mistranslated"!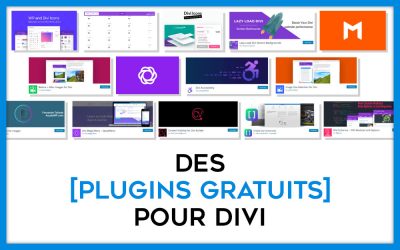 Do you want to add some features to your Divi theme or Visual Builder? Discover this ultimate list of the 14 best free plugins for Divi.

Need some inspiration?
In the "Resources for Divi" section, you will find various articles: some will give you inspiration by showing what it is concretely possible to do with Divi, others will show you the way to get free layouts or child themes... and more! You will easily find yourself thanks to the colour code of this section: GREEN.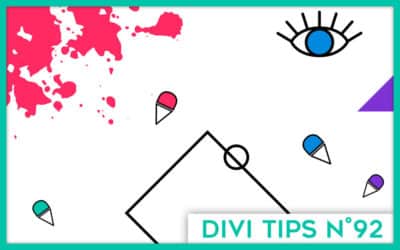 Divi vs. Elementor. Still not sure which one to choose? This ultimate guide is both comprehensive and objective. Advantages, flaws and more!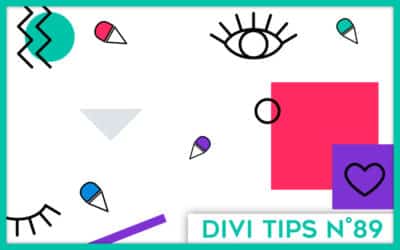 Here's something to inspire you for your next website creations with Divi. Discover a selection of the most beautiful Divi sites in the food industry. Some are surprising and clever, some are beautiful.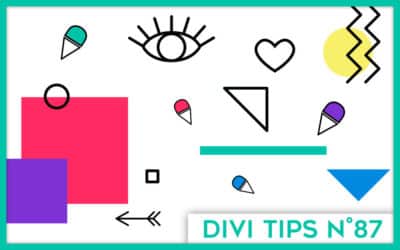 Looking for examples of Divi sports sites? I offer you a selection that will meet your expectations and boost your inspiration! This list offers some really original sites!
This selection of the 10 best Divi blog layouts will help you find inspiration to style your blog like a pro... Some layouts are free and some are premium. Discover them now!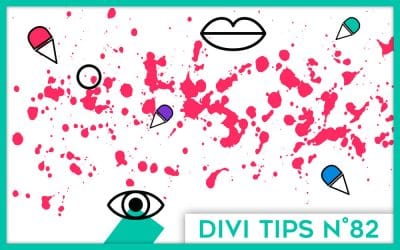 We can do anything with WordPress and you know it! And it is particularly easy to create travel blogs with the Divi theme. In fact, among this list, you will certainly find inspiration!
Divi fashion sites offer excellent examples of what can be achieved with this WordPress theme. Indeed, each hobby or field of activity has its own needs.... But Divi adapts perfectly and very easily to all situations. If you want....