Here you will find everything for Divi!
Just starting out with Divi?
Perfect, I advise you to navigate this way. The colour code is PURPLE, so you can find your way around quickly! In this section, you will find the basics to get started with Divi: how to get Divi, how to install this theme, how the Divi Builder works etc... Sometimes, wasting a little time with the basics can save us a lot of time later on, think about it!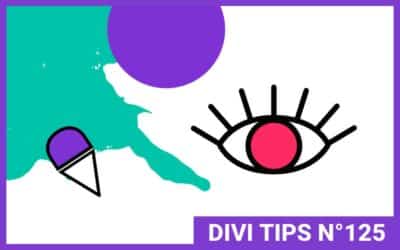 🚀 Do you create your clients' websites with WordPress and Divi and are looking for productivity?
🥳 Perfect, I explain how to use Divi's global colours to avoid wasting time with multiple actions when you want to change a colour on your entire site...

Want to customize Divi?
The Divi theme is already highly customisable from the options available in the admin or even in the visual builder. However, you might need more or even want to stand out from the crowd... Then you're in the right place! The "Customise Divi" section will give you some tips (tutorials) on how to do amazing things with this theme. The colour code is FUCHSIA, so you won't get lost...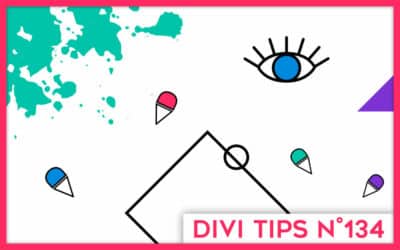 Vous voulez modifier la couleur des points de vos listes à puce, mais le texte change aussi ? Vous aimeriez utiliser des caractères autres que des ronds ? Découvrez comment personnaliser vos listes à puces avec Divi (et un peu de CSS).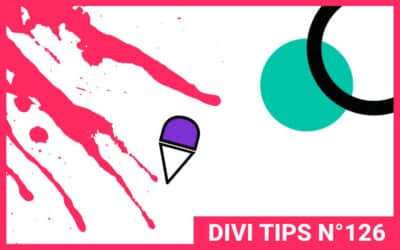 If you are not using the hover options available in Divi, you are missing out! Here's an example of how to use them that you might find useful. In this tutorial and video, I show you how to change an image on mouseover.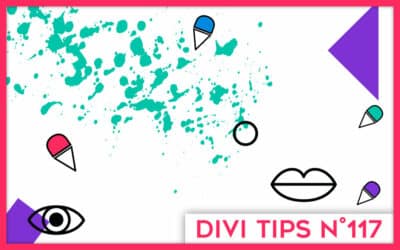 Have you thought about customising your site's 404 error page? No ? Well, you should: not only is it easy to do, but it could also lower your bounce rate! The idea is to keep the user who passes through your site on your site. Discover the step by step tutorial + video.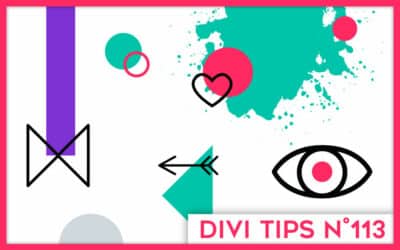 In this tutorial I'll teach you how to create a beautiful Header Hero with a transparent menu with Divi! You'll see: it's so easy, no coding required.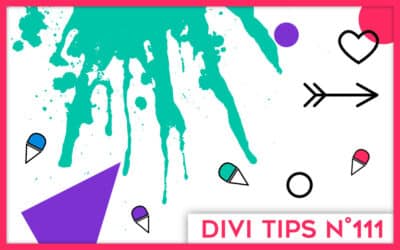 Masks make your images look more graphic and give your layout an original look. Did you know that you can easily create them using the Divi Visual Builder? I show you how in this tutorial and in this video.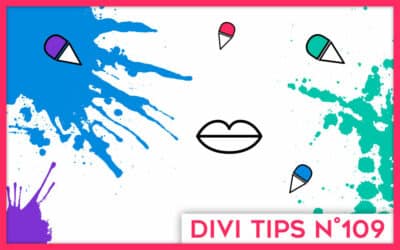 Customize your Divi site's search results page in 5 minutes! Learn how to exclude certain publications from the results and how to enable Google Analytics Site Search.

Want to add functionality to Divi?
The "Plugins for Divi" section will highlight some extensions that work well with the Divi theme. You'll probably already know some of them, but I'm sure you'll discover some fantastic ones! There is nothing like a good plugin to add functionality to your WordPress site. The colour code is BLUE...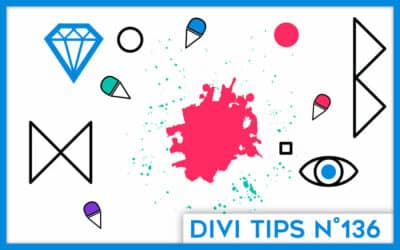 J'ai testé DiviGrid et ses 27 modules. Découvrez avec moi ce que nous offre ce plugin premium pour Divi, comment l'utiliser et comment importer les démos. Vous allez certainement adorer le module « Justified Gallery » !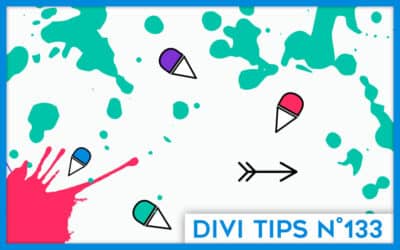 Dans cet article, je vous montre rapidement comment installer, paramétrer et traduire les contenus de votre site avec Polylang. Ensuite, nous irons au-delà du « contenu » et je vous donnerai des astuces pour traduire la totalité de votre site qui utilise le Thème Builder de Divi. Parce que OUI, ce n'est pas si facile…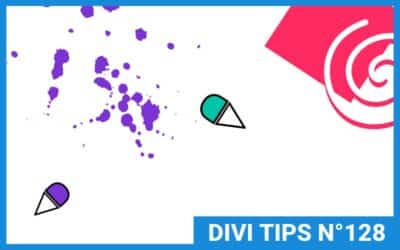 Monarch allows your readers to share your content on their social networks: this is essential to increase your visibility and traffic! I show you how to use it with this detailed guide.
I have tested DiviFlash, a premium extension for adding new modules to the Divi Visual Builder. In this article, I present you its features. Don't miss the demo video!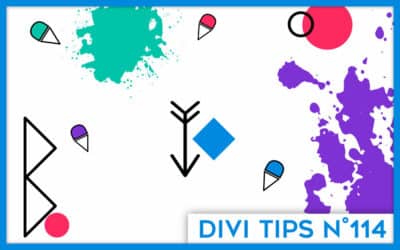 I tested for you Divi Supreme Pro which adds 49 new additional modules in the Divi Visual Builder... As if the 46 already existing modules were not enough 🤣 ! Bottom line: this plugin for Divi is a must have!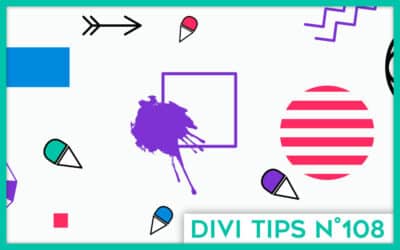 If you're looking for a way to scroll through your WooCommerce shop's products in a stylish carousel, the "Product Carousel" extension can help. It's quick and easy to use, and the results live up to expectations.

Need some inspiration?
In the "Resources for Divi" section, you'll find various articles: some will give you inspiration by showing what you can actually do with Divi, others will show you how to get free layouts or child themes... and more! You will easily find your way around thanks to the colour code of this section: GREEN.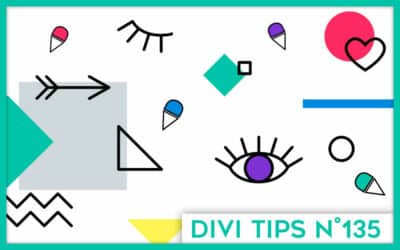 Découvrez les prémices du futur de l'édition de sites avec l'intelligence artificielle. Divi AI propose aujourd'hui la génération de textes et d'images… Et demain ? Sera-t-il possible de créer un site de A à Z à l'aide de prompts ?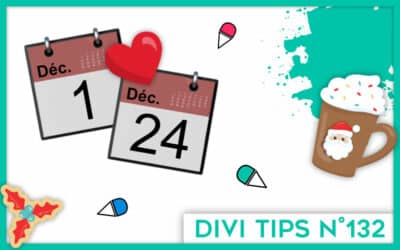 There is no age to enjoy a little present every morning while waiting for Christmas! I show you how to create a digital Advent Calendar with Divi without any other extension.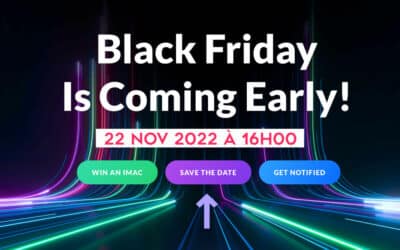 If you are planning to buy Divi license soon, you should wait for Black Friday & Cyber Monday this Tuesday, November 22, 2022 at 4pm! This is the perfect time to invest and buy products you've been coveting for a long time.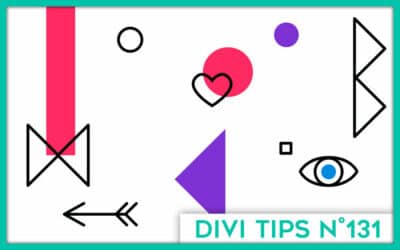 Should we ditch the Divi theme for a next-generation theme? When will Divi 5.0 finally be available? This article explains it all!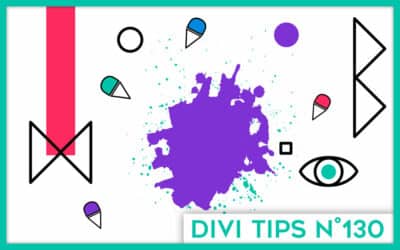 Have you had the opportunity to test Divi Cloud? This service, like Dropbox, helps you increase your productivity and I show you how to use it!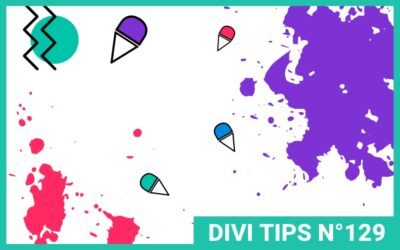 You may have noticed that a tooltip appears when you hover over an image in your Divi publications. Here's how to remove it.