Black Fryday and Cyber Monday: if you work on the web, you must already know these terms! Even so, they have been well known to the general public for a few years now.
But if you are new to this concept or if you have just discovered it, you should read this article because it should interest you, here is the program :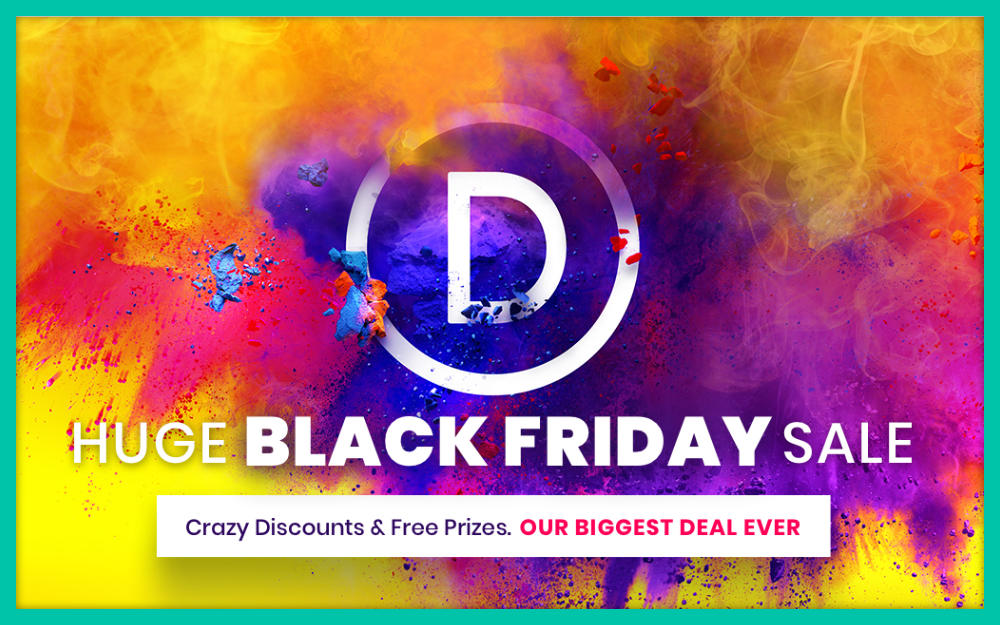 Advertisement: This article contains affiliate links that you will easily recognize. The classic links are in purple and sponsored links are in pink.
1 - What is Black Friday?
In French, Black Friday is translated as "Vendredi Noir". This celebration comes straight from across the Atlantic: from the USA and Canada.
This "celebration" always falls on the same day: a Friday. This means that its date changes every year.
Black Friday is held the day after Thanksgiving, this holiday is celebrated every 4th Thursday in November....
A bit like our "Beaujolais Nouveau" which is marketed on the 3rd Thursday of November 🍷.
This year, Black Friday falls on Friday, November 27, 2020 (the 4th Friday in November). In 2021, for example, Black Friday will fall on Friday, November 26.
Black Friday is the occasion to launch the end of the year purchases.
Its date is a good time to start Christmas gifts.
Retailers have understood this since the 1970s by offering exceptional sales.
This tradition, which was not always known in France at the time, has begun to become more democratic in recent years. Since then, any e-commerce company has started to make special promotions that day.
Why "black"? Because at the time, the traders' accounts were kept by hand. When the lines were written in red ink, the accounts were negative. When the accounting lines were written in black ink, the accounts were in positive. Black Friday marked the period when traders were starting to earn money again.
2 - What is Cyber Monday?
Cyber Monday is the Monday following Black Friday.
Originally, sales were only held in physical shops and only for 24 hours.
Then, Cyber Monday was scheduled to continue the sales in the online shops.
But it must be said that "any means are good to sell"... Little by little, Black Friday and Cyber Monday have lengthened to become the "Cyber Weekend" and even the "Cyber Week". In short, we don't know what to invent anymore!
I register now so I don't miss Divi Black Friday!
3 - How does Black Friday Divi work?
I still remember my beginnings as a freelancer. I had little cash flow and I had expected on Black Friday for buy my Divi license.
At the time, ElegantThemes already had an offer defying all competition! Depending on the position of your order, you could win additional licenses from other products. WordPress/Divi.
That is, if you were in the first 50 customers (for example), you would get the discounted Divi license + lots of other licenses.
If your purchase was between the 50th and 100th order, you would earn a little less and so on until you only got the Divi license stored.
It all comes down to a few minutes for the best offers, believe me!
For my part, I had benefited from a package containing the 20% Divi license packaged with the license Caldera Form Pro free of charge. It was already good!
This year (and like every year), ElegantThemes is going all out and that's the least we can say! No less than 15,000 prizes will be distributed in licenses and other products (in total)!
Lots of lots will be available for the first arrivals. This is already the case on the Black Friday Divi waiting page where you can register to win a Mac Pro, waiting for the D-Day.
4 - Black Friday Divi 2020: 15,000 gifts this year!
Like every year, this event is highly anticipated within the WordPress community and ElegantThemes usually manages to make it a "highly anticipated" event.
The list has not yet been published but we already know that there will be more than 15,000 gifts:
Free bonuses
Dozens of exclusive discounts and benefits from partners
Largest discount ever on Divi subscriptions and upgrades
When I talk about "partners", I think of actors from the world of Divi or WordPress in general, such as :
Licences for online courses from Divi Space
Lifetime Divi Monklicenses
Themes of Divi Life
Divi Tool Box Plugin licenses from Divilover
Licenses Superfly
And a whole bunch of presents again!
The list of all Black Friday Divi's gifts will soon be available here!
5 - It's time to buy Divi !
If you plan to buy digital products, Black Friday and Cyber Monday are THE perfect time not to be missed!
Whether to obtain the Divi license or other licenses or products...
If you were still hesitating, now is the time to renew or upgrade your license!
But above all, if you plan to buy anything, wait a few more days, it's really worth it!
6 - Are you already a Divi customer? Try to win an iMac 27 inches
You may be disappointed because you have already purchased your Divi license?
Good news: you can still enter the draw to try and win the Apple iMac.
Well, you'll have to be very lucky to get there, but every year a happy surfer gets it, so why not you?
The Black Friday Divi will begin on Friday, November 27, 2020.